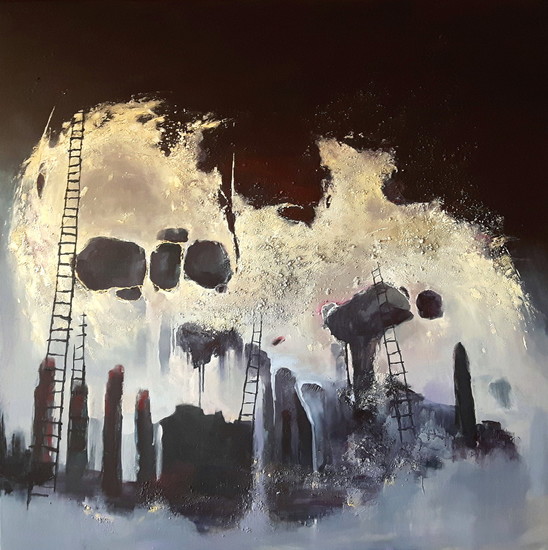 100 x 100 cm, © 2017, € 795,00
Tweedimensionaal | Schilderkunst | Olieverf | Op doek
Geïnspireerd door een songtekst uit 'You Want It Darker', het allerlaatste album van Leonard Cohen (1934-2016). In dit geval het nummer 'Steer your way'. Een prachtig 'zwart en donker' gezongen nummer. Huivering in zijn woorden: Steer your way through the ruins / Of the altar and the mall / Steer your way through the fables / Of creation and the fall / Steer your way past the palaces / That rise above the rot They whisper still, the ancient stones / The blunted mountains weep Ik schilder een bizarre omgeving in een blinde nacht in de resten van het heelal. De laatste pogingen zijn ondernomen om er leven en contact te vinden: Where are you now. Zonder vraagteken. Een vaststelling bijna.