Rain Forest - The Catlins - New Zealand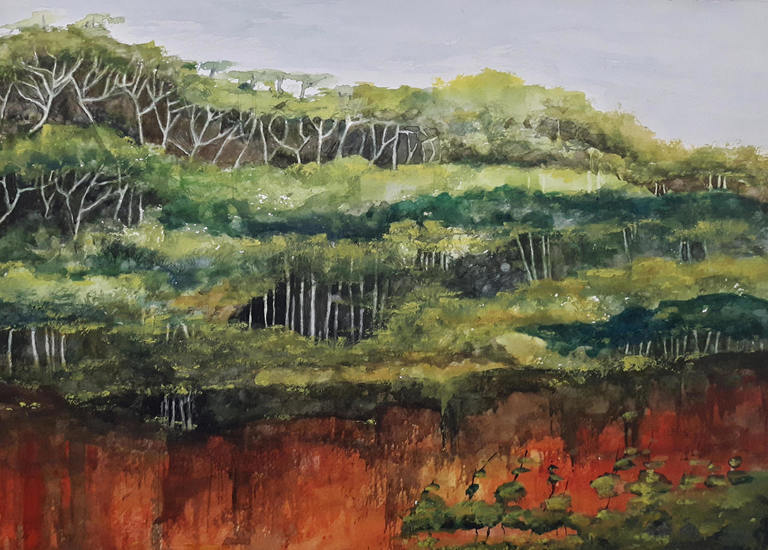 22 x 31 cm, © 2018, € 75,00
Tweedimensionaal | Schilderkunst | Aquarel
Het gebied The Catlins (Zuidereiland / Nieuw Zeeland), bijna aan de zuidpunt van het Zuidereiland, wordt vooral bezocht vanwege het vele miljoenen jare oude 'petrified wood' (versteend woud) dat daar aan de kust, bij eb droogvallend, te bewandelen is. In de omgeving vind je er veel regenwouden. Magische bossen, met feërieke natuur, zoals deze bomen. De vermelde prijs is exclusief lijst en passepartout.