ARCTIC 3 - Diesel-Electric Submarine B-307, project 641B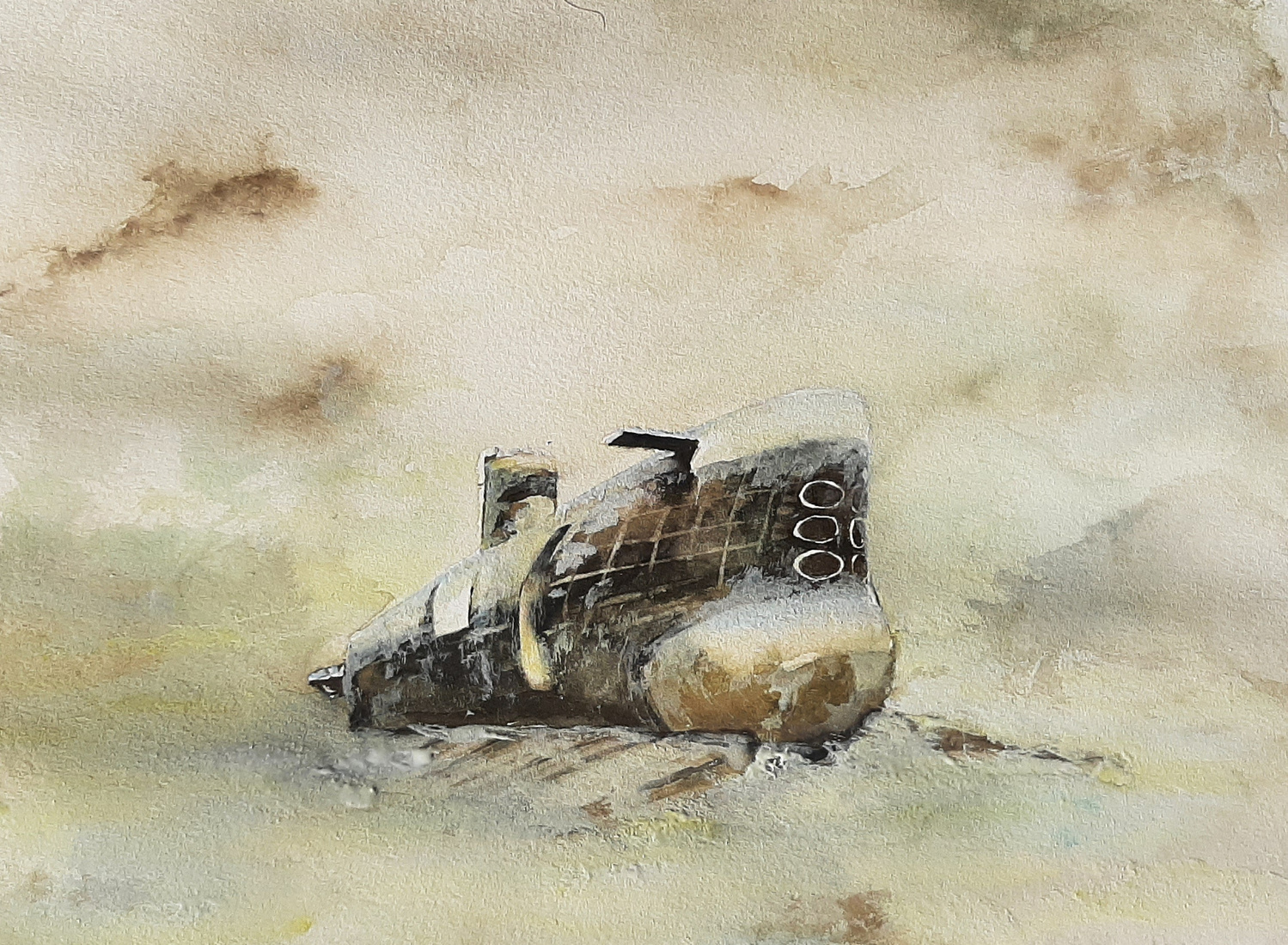 24 x 32 cm, © 2021, € 95,00
Tweedimensionaal | Schilderkunst | Aquarel

Ik startte mijn reeks ARCTIC aquarellen in het voorjaar van 2021. De aanleiding was een documentaire die ik op tv zag over de Russische fotograaf Danila Tkachenko. Hij werd bekend door zijn hallucinerende winterse foto's van mislukte, megalomane projecten uit de tijd van de Sovjet Unie. Protserige regeringsgebouwen, lanceerinstallaties voor raketten, Futuristische vliegtuigen en onderzeeër's, enz.
Deze aquarel laat het Diesel-Electric Submarine B-307, project 641B zien. Destijds de grootste onderzeeër ter wereld. In de Engelse beschrijving lees ik het volgende:
An old Soviet submarine, model B-307, Tango class, on the grounds of the Avtovaz Technical Museum in Tolyatti, Russia. The B-307 entered service in 1977 and was decommissioned in 2002. At 300 feet in length (91 meters) it was the world's largest diesel submarine of its time
They loom out of the mist and snow. Part industrial wreckage, part monument to a future that never was, the relics in the photographs of Danila Tkachenko are otherworldly artefacts.