Dog-Days - The Swamp no.4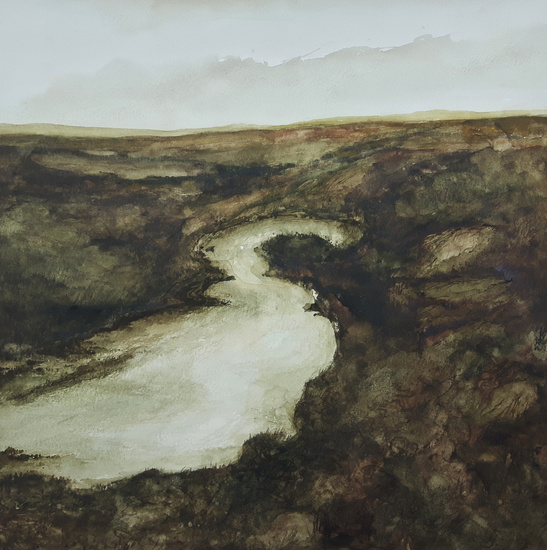 36 x 36, © 2019, € 105,00
Tweedimensionaal | Schilderkunst | Aquarel Tijdens de periode met extreem hete temperaturen (de hondsdagen / dog-days) in de zomer van 2019 begin ik aan een serie aquarellen, waarvan ik de kleuren en de sfeer relateer aan de stijl van de Amerikaanse (Maine, Pennsylvania) kunstenaars Andrew Wyeth en Ray Hendershot. Mijn thema: The Swamp (het moeras). No.1 is in klein formaat (21x21), de volgende steeds in het formaat 36x36. De sfeer is enigszins zompig, mysterieus zelfs misschien, maar wat ik probeer over te brengen is de verrotting, het vocht en de invloed van klimaat en natuur. De vermelde prijs is steeds zonder lijst en/of passe-partout. De aquarel is gemaakt op 300-grams papier.