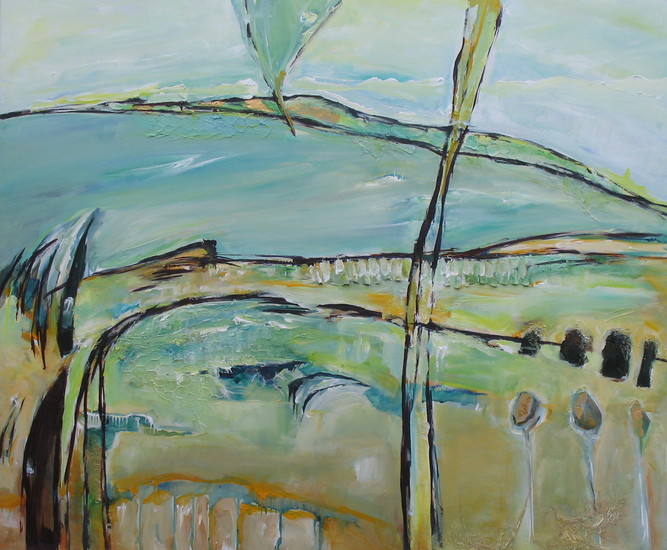 100 x 120 x 4 cm, © 2011, verkocht
Tweedimensionaal | Schilderkunst | Acryl | Op doek
VAGABOND SKY, heb ik dit doek genoemd. Geïnspireerd door de muziek van Mark Knopler (Dire Straits) en Emmilou Harris in 'All The Roadrunning'. I've a million miles of vagabond sky clocked up above the clouds and I'm still your man for the roaming'. En zie me weer fietsen op de eindeloze Spaanse hoogvlakte, de meseta, tussen Burgos en Leon. De ruimte, de onmetelijkheid, een road-painting. Deel uitmakend van mijn odyssee naar Santiago de Compostela.