Blue Wood: the silence of the fireflies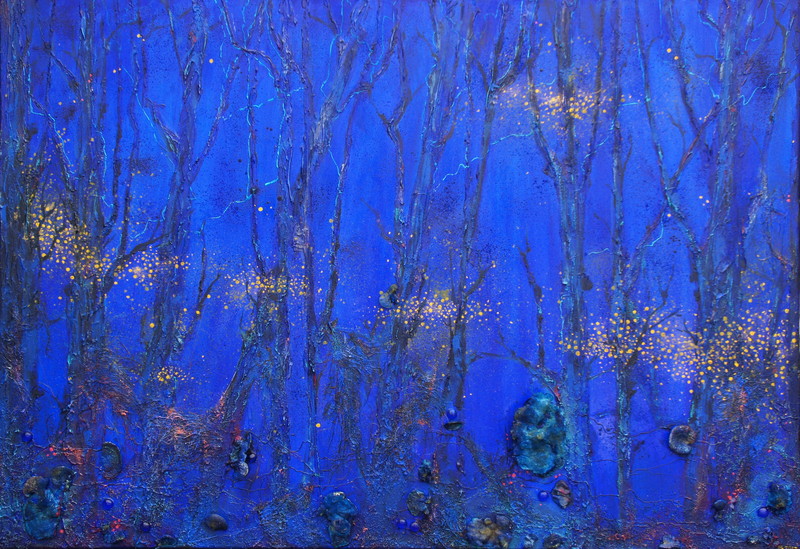 90 x 130 x 4 cm, © 2012, verkocht
Tweedimensionaal | Schilderkunst | Acryl | Op doek
Geïnspireerd door een foto in De Volkrant waarop een donker, blauwachtig bos werd afgebeeld, met miljoenen vuurvliegjes. In mijn doek is niet alleen het blauwe bos zichtbaar, maar ook de vegetatie op de bomen en op de stammen: zwammen (zelf verzameld in het bos en op mijn eigen land), verdorde struiken en andere verweerde vegetatie. Een heleboel materiaal is opgeslokt door het blauwe bos. Geluidloos zweven de miljoenen vuurvliegjes.